T.LAB Student of the Month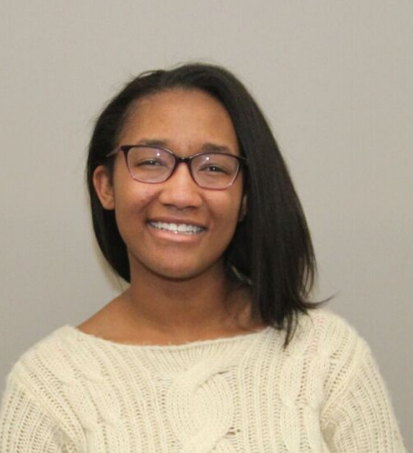 Miss Erica Boswell
Miss Erica Boswell is t.Lab's "Student of the Month." Miss Boswell, a t.Lab student since 2014, is a gifted leader with exceptional academic skills and leadership competencies. Erica's potential is limitless! Once she takes to a goal, Erica is compelled to a successful completion. Erica's hallmark characteristics are focus, intelligence, and an uncommon commitment to excellence.

She is an exceptional reader, with tremendous capacity. Erica's reading skills are measured at approximately 3000 ERS (or effective reading score). Erica realized a composite ACT score of "30" including "34" in English and "33" in Math. During the summer of 2016, Erica completed 5 weeks of rigorous academic development in Kettering University's AIM Program. During the summer of 2017, Miss Boswell is expected to complete several technology certifications, project management certification and study skills certificate status.

She will enter Kettering University in July 2017 to pursue a Bachelors Degree with a double major in Industrial Engineering and Math/Statistics.Erica receives love, guidance, and active support in professional development from her parents, Mr. Stuart and Mrs. Janet Boswell.They reside in Detroit, Michigan.Please join us in congratulating Miss Erica Boswell as t.Lab's Student of the Month!
T.LAB TESTIMONIALS