Students of the Month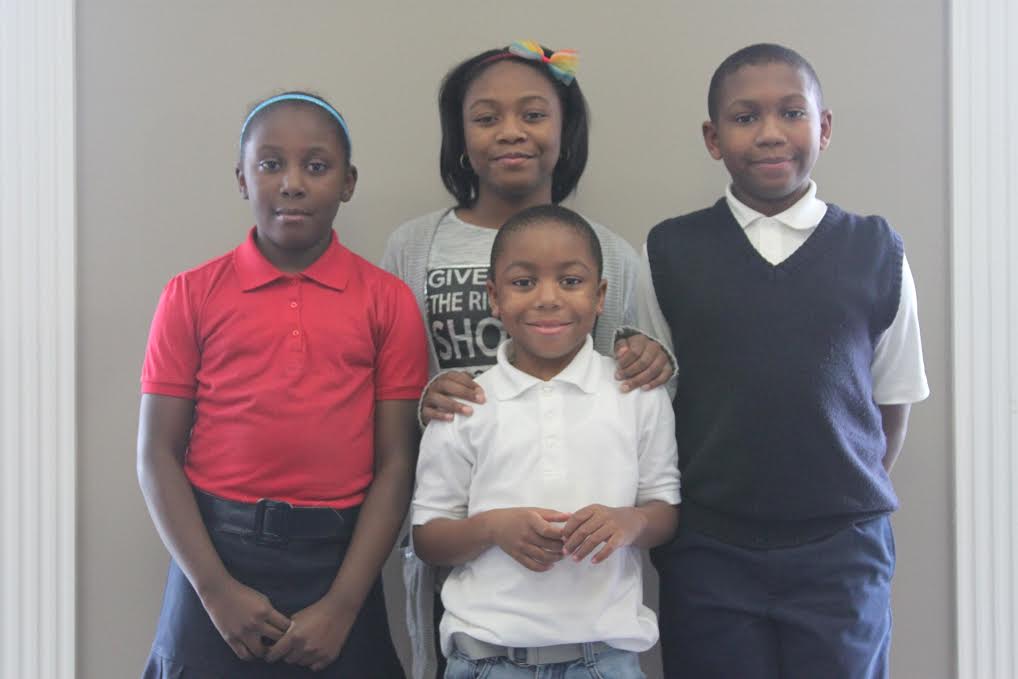 Myrick's
t.Lab's students of the month are the Myrick students including Nia Myrick, age 13, 8th grade, Jehu Myrick, age 12, 7th grade, Mya Myrick, age 11, 6th grade and Enoch Myrick, age 7, 2nd grade.
The Myrick students joined t.Lab in December 2015, thanks to a grant provided by the Beaumont Foundation and Village Park Family Medicine, located in Highland Park Michigan. The Myrick students attend school in the Highland Park District. They have rapidly adapted to t.Lab systems and expect to meet learning plan requirements in the near future.
The Myrick students are being honored for excellence in t.Lab's Leadership Traits including 1) Honor, 2) Discipline, 3) Obedience, 4) Sacrifice, 5) Respectful of others, 6) Fruitful, 7) Academic Achievement, 8) Knows how to compete in an unfair world, 9) trust and hungers for wisdom and knowledge; and 10) Independent learner. t.Lab staff and parents alike, readily acknowledge the uncommon commitment of the Myrick students to excellence!
Mr. and Mrs. Kymosh Myrick are the parents of these exceptional students. They exhibit and expect that each student will realize t.Lab's Top 1% academic performance. Each student is pursuing a career in science and technology. Over the next few months, while fully acclimating themselves to t.Lab, we anticipate that each student will declare a specific career focus.
The Myrick Students, a solid command of t.Lab's Leadership Traits and a commitment to excellence! They are an inspiration to all! Please join me in congratulating the Myrick Students as t.Lab Students of the Month!
T.LAB TESTIMONIALS