Our Vision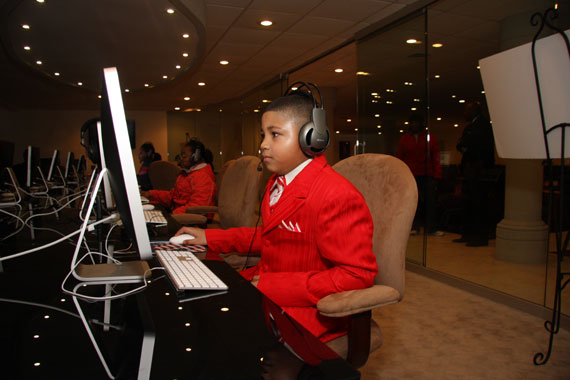 Extraordinary student achievement in reading, math, writing and language will enable United States based students, to prepare and compete for careers as entrepreneurs, physicians, nurses, and research scientists. Students realizing median achievement in reading, math, writing and language will not be prepared to compete in a global economy with students from China, India and other developing nations where student achievement is extraordinary (top 10 percentile).
The academic goal for our students is to successfully complete three academic course loads (or grades) of math, reading, writing and language each year. Therefore, at the completion of one year, 2nd grade students will be expected to operate at 5th grade level in math, reading, writing and language.
We expect to ramp-up to our performance goals, especially completing three academic course loads of work within three years of operating TLAB.
To realize desired program goals, parental involvement is required. Parents will be expected to attend and participate in one monthly meeting. The seminars will equip parents with the tools to enable and support extraordinary student achievement. Parental involvement, including the use of specific tools will be benchmarked and measured on quarterly basis. We believe acknowledgement and recognition are core principles of TLAB. These principles are critical to the success of TLAB. Both formal and informal programs will be implemented to reinforce positive behavior and successful goal accomplishment. These programs will highlight the performances of students, parents, instructors, vendors and administrators.