T.LAB STUDENT OF THE MONTH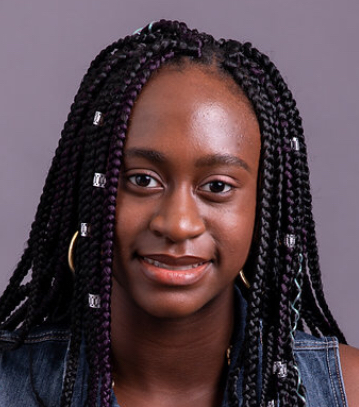 Miss Toni Shoyinka
t.Lab's Student of the Month
Miss Toni Shoyinka is t.Lab's "Student of the Month." Miss Shoyinka joined t.Lab during the summer of 2014. She is a multi-talented leader with great intelligence, passion, and exceptional leadership capability. As a 9th Grade Student, Toni realized a composite ACT score of "26" on the December 2018 examination. This performance places her in the top 26% of all students in the US. Toni's potential and opportunities for success are limitless! She is a fierce competitor; once she takes to a goal or purpose, she is driven to a successful completion. Toni's immediate goals are to realize Top 1% performance on ACT and complete competency development programs at a top tier university including Stanford or Kettering University's AIM program during the summers of 2019 and 2020.
Toni's favorite subjects are Japanese and English (she realized a score of 30 on ACT English). She likewise participates in dancing activities and is a member of her school's color guard. She plays the piano and is interested in other string instruments such as the ukulele.
Toni is very passionate in making a difference and helping others especially in addressing various social issues. In fact, she plans on attending Stanford College in California and her initial career track is as a Psychologist because she wants to focus on working with adolescents and victims of domestic violence.
Toni maintains a rigorous regimen. Over the next few years, we are confident that she will continue her pursuit of a Top 1% ACT score, completing a tier 1 college skill development program, and realizing multiple computer skill certifications. A leader in t.Lab, Toni participates in the "Books for Africa" project with the goal of collecting 50,000 books, which will be given to students in Africa. Moreover, she has agreed to be a writing contributor to t.Lab's blog.
Toni is humble, considerate, and selfless. She receives love, guidance, and active support in her personal and professional development from her parents, Mr. and Mrs. Shoyinka. They reside in Metropolitan Detroit. Please join us in congratulating Miss Toni Shoyinka as t.Lab's student of the month!
T.LAB TESTIMONIALS